At Sustainable Fitness, we pride ourselves on truly understanding your health and fitness aspirations and needs. We offer a diverse and flexible range of services to suit your circumstances and help you achieve long-term, sustainable results.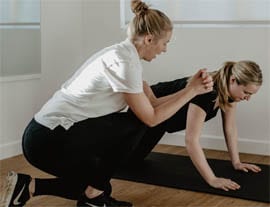 HEALTH & FITNESS TRAINING
1:1 Personal Training
Small Group Training
Physiotherapist and Personal Trainer Led Packages and Programmes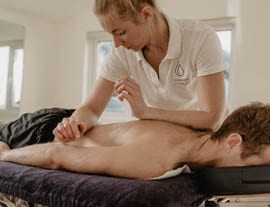 PHYSICAL THERAPIES
 Physiotherapy
Soft Tissue Therapy
Sports and Remedial Massage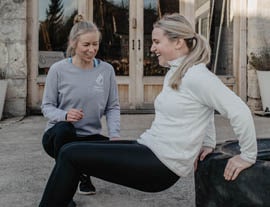 EXERCISE CLASSES
Fitness at the Farm
Fitness at the Farm LITE
Low Impact Fitness
Sustainable Fitness Online
Jo has been excellent. I went to her for on-going soft tissue treatment of an old injury that I could never shake. She made me feel at ease straight way with her professional, caring, evidence-based approach. The combination of manual therapy (massage/taping) and prescribed exercises was well balanced and helped me get back to doing the things enjoy. Thank you, Jo!
Jo has been fantastic – helping me recover full range of movement after a shoulder injury. Her knowledge and sheer enthusiasm for what she does, combined with the difference made through the treatment, mean I will definitely be back (no doubt when another skiing injury occurs!) – I'd highly recommend Sustainable Fitness.
I have had several injuries over the years through a myriad of different sports (cycling, football, rugby and rock climbing). Sustainable Fitness listened to my concerns and helped me workout a programme which would suit my recovery.
We are delighted to announce that on 4th July 2021, we will finally be hosting our long-awaited Manor Farm Retreat. Bookings are now open, with an extra special gift included for our first eight early birds. The day will include yoga, forging, flower arranging,...